Description
Introducing Blephademodex®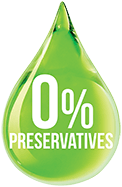 Clinically proven1 to improve symptoms linked to Demodex infestation.
Preservative-free formulation containing 2.5% terpinen-4-ol
Specifically designed to provide relief for symptoms caused by Demodex. Demodex mites can often be undetected and result in much patient discomfort with symptoms including itching, burning, dryness and lid margin inflammation, and the redness on the lid margin and foreign body sensation. This can become a real concern for ageing patients as the prevalence of Demodex increases with age, observed in 84% of 60 year olds increases to 100% in over 70's. 2,3
Blephademodex cleans away crusts, eyelash dandruffs, impurities mites and debris on eyelids and eyelashes that cause eyelid inflammation and is clinically proven1 to improve symptoms linked to Demodex infestation.
Blephademodex has two key active ingredients:
Terpinen-4-ol, a purified active extract from Tea Tree Oil, at a low concentration of 2.5% is used for its antimicrobial and anti-inflammatory properties.
Sodium hyaluronate, a natural skin soothing and moisturising agent. It ensures a natural hydration of sensitive skin around the eye and eyelid, and allows soothing regeneration of the skin around the eyelid area.
Key Features
Clinically proven1 to improve symptoms linked to Demodex infestation
Sterile wipes
Free from soap – no need to rinse
Preservative free
CE marked medical device